The
underground
art scene
---
Converse
Client
Amplify
Project
Shoes Are Boring - Wear Sneakers
Banners & OOH
The Brief
Amplify asked us to add a splash of colour to their media plan
Converse's global Shoes Are Boring campaign was rooted in creativity, mischief and rebellion. We were asked to inject this mindset into the banner campaign that launched their TieDye range of sneakers (trainers!).
---
The Result
When does a banner campaign develop into an Oxford Circus takeover?
Not very often, but Converse weren't happy with us just painting the internet!
They loved our animations and wanted to take them off people's computers and into the real world. They'd already booked billboards across the London Underground for the campaign, and having seen our animations they decided to project these onto the billboards. We quickly got to work upscaling our ideas and the resulting video was projected across some of London's most valuable ad space.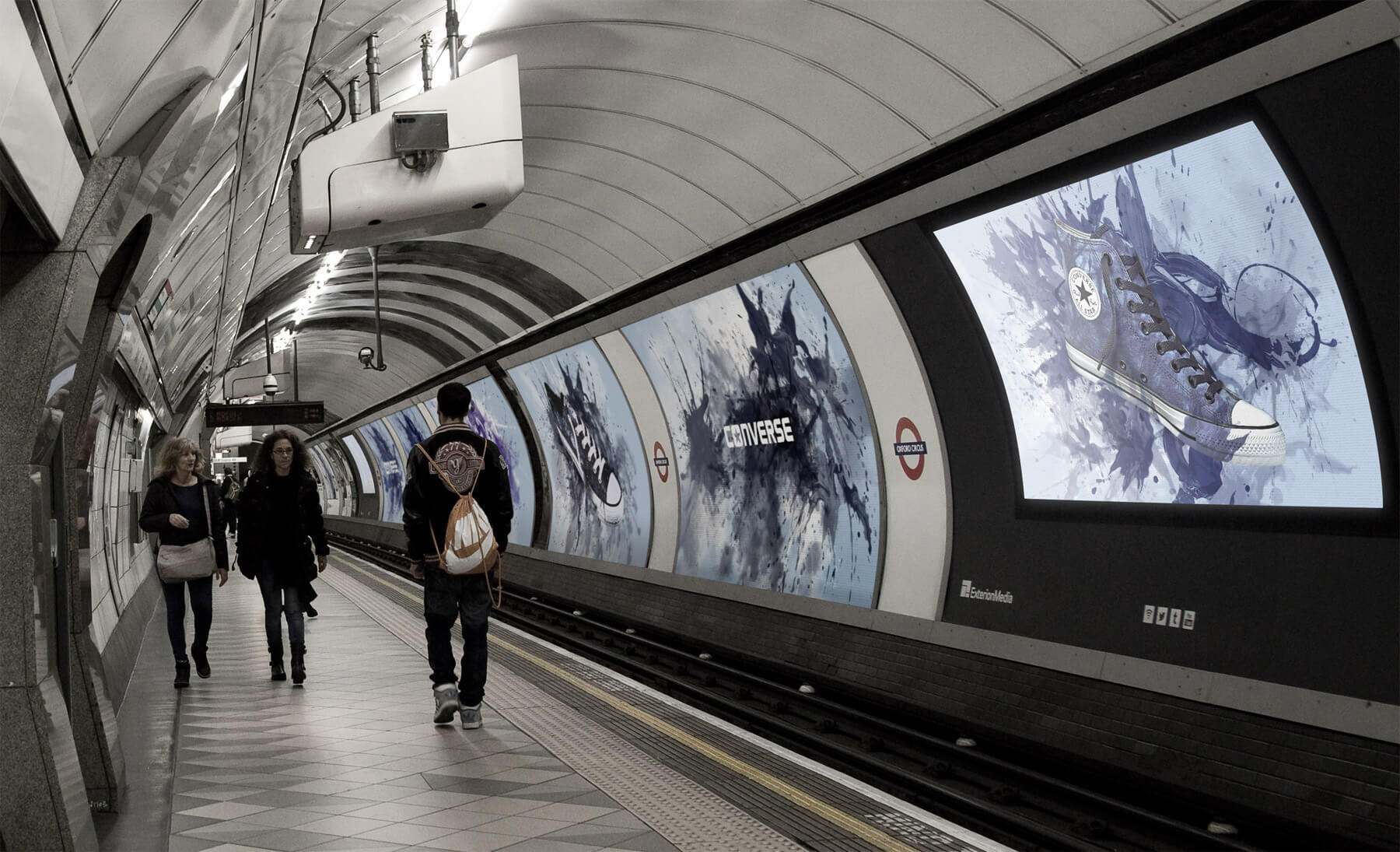 This got us thinking...
What if you could paint with your phone?
And with a flick of the wrist, voila!
All work and no play... you can't stop developers from tinkering when they get going. Through some JavaScript and Node.js whizz-kiddery, we can now connect your smartphone to our website. And by using your phone's accelerometer we can give you the ability to flick your wrist and throw paint across our canvas.